If you've listened to Fast Talk for any length of time, you've likely heard the name Glenn Swan. That's because Glenn was Coach Connor's first and, arguably, most influential mentor in the sport of cycling. Trevor has gone so far as to say that without Glenn's influence, he probably would not have become the cyclist he became. Thus, Trevor often refers to lessons he learned from Glenn on the show.
We're excited to have Glenn on this episode to discuss many facets of mentoring, including his definition of that seemingly simple term, as well as the benefits of having a mentor, and the differences between mentors and coaches, plus much more. Glenn's influence wasn't focused solely on Trevor, of course. He served as a mentor to many in the Ithaca, New York cycling community where he lived and trained. He helped shape the careers of many great cyclists, and we're very pleased to have him share his wisdom today.
We're also joined by a collection of several wise athletes and coaches today, including pro roadie Erica Clevenger, former elite cyclist Adam Wisseman, endurance coach Daniel Matheny, legendary coach Joe Friel, and author and coach Jim Rutberg.
In the episode, Coach Connor and Glenn describe one of the most influential lessons Glenn taught a young Trevor. The "graph" is pictured here: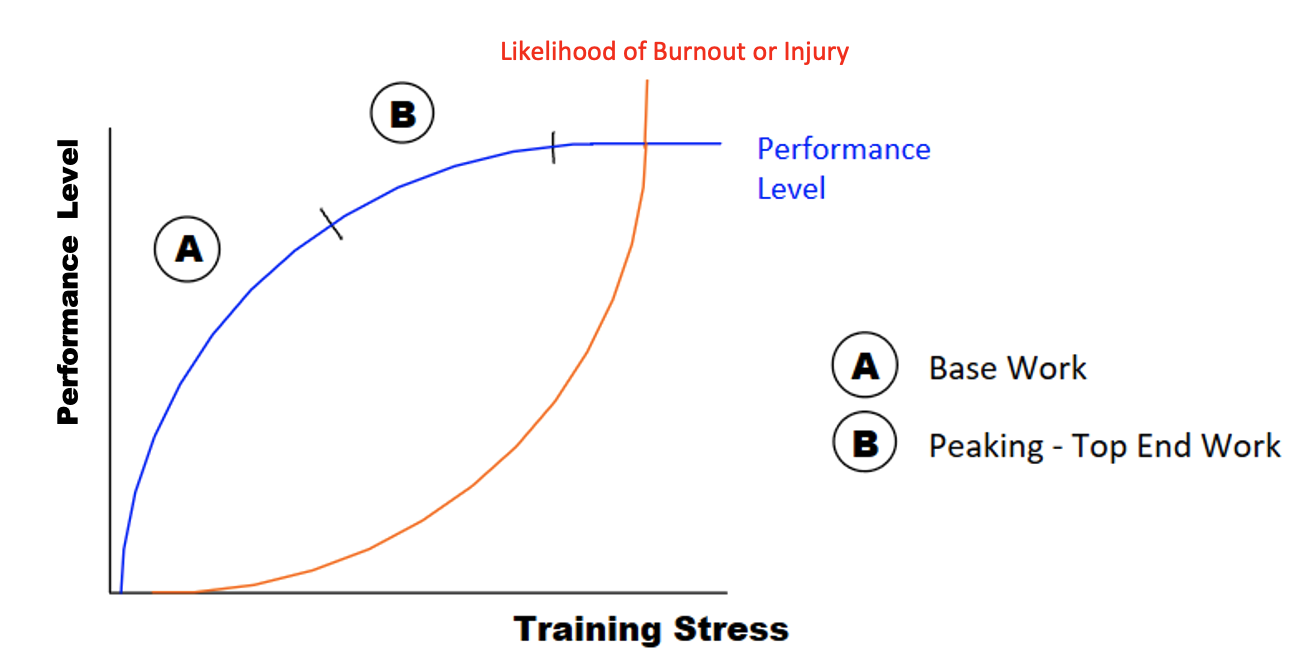 References
Moen, F., Olsen, M., & Bjørkøy, J. A. (2020). Investigating Possible Effects from a One-Year Coach-Education Program. Sports, 9(1), 3. Retrieved from https://doi.org/10.3390/sports9010003
Episode Transcript