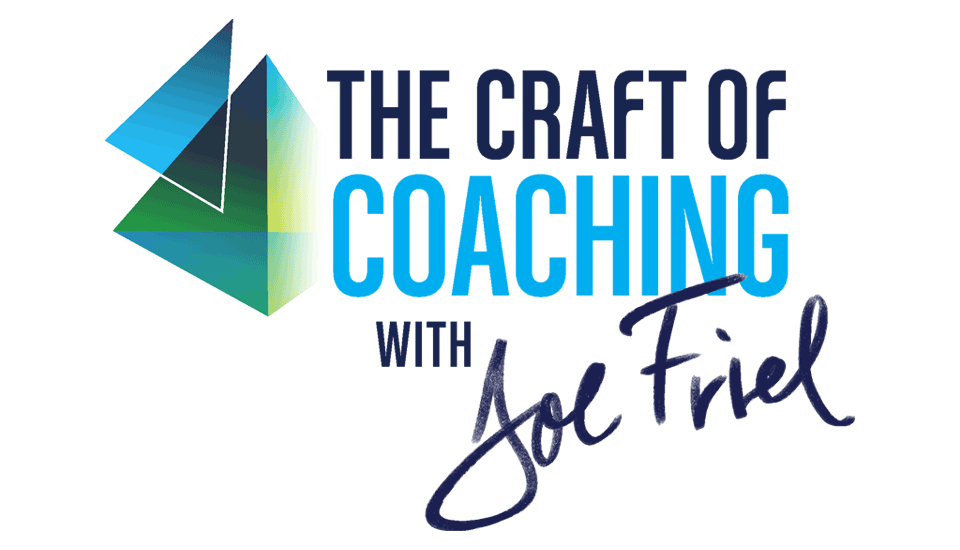 Coach Alan Couzens' Onboarding Process
There's plenty of information to gather when deciding whether to take on a new athlete. Coach Alan Couzens responds to Mary to learn more about her training history and lifestyle.
Hi Mary,
Thanks so much for reaching out. I know what a big decision it is to select the right "fit" when it comes to a coaching relationship, and I don't take the implied trust that you are showing in me lightly. So, first and foremost, thank you for approaching me to be your coach.
Congratulations on all that you have achieved up to this point and on making that commitment to Ironman. While the buildup to successfully and enjoyably completing an Ironman race will, unquestionably, be one of the greatest challenges in your athletic life, I can also confidently say that there is no better feeling than running down the finish stretch at the end of a long day and hearing, "Mary Monroe, you are an Ironman!"
With the extra time commitment that comes with Ironman training, the greatest challenge for most working age groupers is sustainably fitting the volume into the rest of their life. For this reason, the first thing that I always try to do with a new athlete is to understand their daily schedule and life as completely as I can. In that spirit, I'd like to get some more information on what a typical day/week looks like for you currently and where the training has been fitting into your life. Please take some time to answer these questions, and we can proceed from there.
I hope these questions don't scare you off. My aim is certainly not to fill all available hours with training, but more to ascertain how much space you have for the extra demands of both training and recovery that properly preparing for an Ironman requires. Rest assured that I am boringly safe when it comes to progression and we will ever so slowly build up the training load toward your key event.
The information you provide will give us a great starting point in getting the absolute most out of our time working together, and my knowledge of you as an individual athlete will only go up from here.
Thanks again for the trust you have shown in approaching me to coach you. I look forward to working together.
Warmest regards,
Alan Couzens
---
Athlete-Coach Q&A
Weekly training routine
AC: I see that you currently work 8:30 to 5:00. What time do you typically get up in the morning?
MM: My masters swim group meets at 5:30 a.m. M-W-F and so I am up by 5 a.m. every day of the week.
AC: Have you been doing a morning session before work? If so, what mode (swim, bike, run) on each day and what typical duration?
MM: Swim, of course, is M-W-F (about 45 minutes) and I run early on TU/TH, (about 1 hour each). On Saturdays I usually bike long (2–3 hours) and run short (20–30 minute brick). On Sundays I typically do a long run of about 2 hours in the morning.
AC: Do you have to commute to/from the office? How long does that take? Is it, or part of it, safely bikeable?
MM: It would be a 45- to 60-minute ride depending on the route and is pretty safe to do. Light traffic from where I live or from the pool.
AC: What does your lunch break look like? Do you/can you train during your lunch break and eat at your desk after returning to work?
MM: I typically have 30–45 minutes for lunch in the cafeteria at work. I might be able to fit in a short run some days and then eat a light lunch at my work station. The problem would be getting in a quick shower.
AC: Do you typically do an afternoon/evening session after work? If so, what mode/duration for each day of the week?
MM: On M-W-F I usually run after work (45–90 minutes). On Tues-Thurs I ride after work for 1–2 hours depending on what time the sun goes down.
Lifestyle and commitments outside of sport
AC: Do you have family/other responsibilities within your typical daily/weekly schedule?
MM: No, I'm single without kids so can pretty much do what I want.
AC: What time do you typically go to bed on weekdays?
MM: I'm usually in bed by 10 p.m. each night. I sometimes stay up later on Friday and Saturday nights since I can sleep in the next day.
AC: How about weekends? What do they currently look like from a training/life perspective, and how much time do you have available for long training days?
MM: I've been riding 2–3 hours on Saturdays and usually run a 20- to 30-minute brick after. On Sundays I do a long run of about 2 hours first thing in the morning. I spend some time with friends the rest of the day. I could do whatever is necessary on the weekends to achieve my goal.
AC: I see that you have been doing some group training. Are there particular days of the week that you are committed to training with a group? Is there a time/opportunity to do some solo easy technique swims?
MM: I do a masters swim M-W-F and sometimes ride with a group on Saturdays that is usually pretty fast. I can swim whenever you think I should. Saturday would probably be the best opportunity.
AC: From a calendar perspective, please let me know if there are any items that alter the training—business trips, family vacations etc.
MM: So far I've never had to travel for my job. That could change, but I don't see it happening anytime soon. My family lives in the Midwest and I usually travel back to see them at Christmas and mid-summer around July 4. We've not made any specific arrangements yet for the coming year.
AC: Overall, how would you rate your work or life from a stress perspective? Does your job have a lot of deadlines? Do you have a demanding boss?
MM: Yes, there are lots of deadlines. Sometimes they involve pretty tight turnaround times. My boss is easy to work for. Good guy.
Data and analytics
AC: As you probably know, I am also a bit of a "data" coach. I utilize a number of metrics to individualize the plan and make the best possible decisions for every athlete I work with. On that front, I do require all of my athletes to have and use:
a power meter
a heart rate monitor
a watch with GPS for running and swim metrics
a heart rate variability app (ithlete is my preferred app)
a TrainingPeaks account to upload all files and notes from your workouts
Please let me know if you have any questions on purchasing any of these that you don't currently have and I'll be more than happy to point you in the right direction. If you do have previous TrainingPeaks data, please let me know and I will send you a request to link you to my coaching account so I can begin to dive in.
MM: I have a power meter, heart rate monitor, and GPS. I know how to use them, but I'm a bit shaky on what all of the data means. I don't have an HRV device or even know anything about it.
AC: If you don't have up-to-date data. If that's the case, please just give me an estimate for your total training volume (average hours per week) over the last month and the last 6 months so that I have a decent starting point.
MM: I have a TrainingPeaks account. All of my power, heart rate, and GPS data have been uploaded to TrainingPeaks for at least the last two years.
Training for half-Ironman races has pretty much been my life's focus for the last 2 years or so. I'd have to look more closely at all my online data, but I train pretty consistently about 12–14 hours each week.
AC: Also, please provide any recent test data (lactate tests, VO2max tests, metabolic tests). In the absence of test data, if you can let me know your height, weight, max heart rate (e.g., the highest you've seen in a 5K), and resting heart rate (lying down), it will add some context to your data.
MM: I have never been tested, but here are the other details:
Height: 5'4"
Weight: 120 lbs.
Max HR: ~180 bpm
Resting HR: ~50 bpm
AC: How about injury history? Are there any previous or lingering injuries or "hot spots" that I should be aware of?
MM: I've had a few minor running injuries, mostly Achilles soreness and calf tightness. I've been injury-free for almost a year now.
Nutrition and fueling
AC: Finally, on the nutrition side of things, what does a typical day look like? Breakfast? Lunch? Dinner? Snacks? Sports Nutrition?
MM: For breakfast I usually have to fit in something quick, so it's usually cereal or something left over from the night before. On the weekends when I have more time, I'll fix an omelet or pancakes with coffee and juice.
Lunch at work is whatever is available in the cafeteria. It's usually fish or chicken or hamburger along with potato, corn, or another vegetable. Usually a piece of fruit for dessert.
Dinner on work days is often a meal out with friends at a local restaurant. Choices vary but pizza is common. If I eat at home I prepare something that is quick and easy, like a hamburger with fries.
Snacks at work are often from the snack machine: potato chips, candy bars, whatever looks good at the time. On the bike I use Gatorade and whatever sports bars I've gotten from the grocery. That varies. I also have Gatorade at the pool and on my longest runs (in my Camelback).