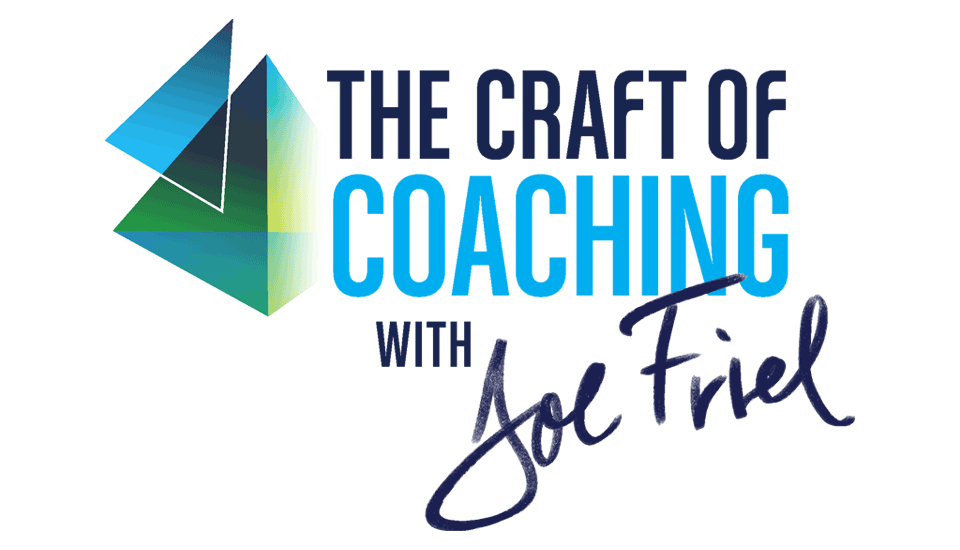 Case Study: Adapting Your Approach to the Athlete
Joe Friel describes a time when his coaching method and philosophy were put to the test—and how he recognized the challenge and refined his approach.
A cyclist I'll call EE called me midwinter to ask if I'd coach her. She had been a pro rider for a couple of years but had never really stood out in road races the way she did in time trials, where she was usually a contender for the top five, if not the podium, in U.S. races. I asked why she wanted to change coaches. I knew her current coach quite well. He was a sharp guy and trained cyclists much the same way I did. So why leave him? She told me she thought she could race better and maybe I could help. We reached an agreement. After a couple of long phone conversations we got started.
Early observations
EE proved to be good at following the plan we laid out. She was consistent and dedicated to training. Since it was winter, she was doing a lot of gym work. I came to realize she was very strong, especially when doing squats. She could lift more than many men. And this strength proved to be an advantage when riding on flat, straight courses.
She was powerful. Being relatively new to the sport, however, her skills were a bit lacking. Cornering, rough pavement, descending, climbing, sprinting, and wet road surfaces were her weaknesses. There was no doubt that she was a time trialist. So that winter we focused on skill development while boosting her base and TT ability.
Another observation that stood out for me was her confidence. Or rather lack of it. Right from the start she usually pointed out what went wrong with her recent workouts when we talked. I'd ask how the hill intervals went that day, and she'd tell me she felt weak. When I asked about her group ride, she'd complain that she was getting dropped coming out of corners. Additionally, she felt she wasn't getting any stronger on the long, TT-like sessions. There was seldom a positive comment about her workouts, other than that she had completed them.
After a few weeks of this, I realized that my normal philosophy ("That which is measured improves") wasn't going to work for this athlete. Her numbers were always good. The key to her contending for a national time trial championship late in the coming season, which was her primary goal, wasn't going to be found by measuring her performances in training. She already had what it took. So I deviated from my normal methodology with her program.
Training and measuring confidence
It seemed to me that EE's main limiter was confidence. She had to start believing in herself. But I needed help to get her there. I sought guidance from a long-time friend, Gary Faris, who besides being a very good runner, was also a sport psychologist. I spent a lot of time talking with Gary about what I perceived EE's limiter to be. He agreed and made several suggestions on what I could do to boost self-belief. I won't go into all the details here, but they focused on changing her self-perception and taking a more positive attitude.
By midsummer I saw the first small sign that Gary's suggestions were working. For her spring races, I learned that EE warmed up on a stationary bike behind the team vehicles so she couldn't be seen. But by June she was in front with the other women. That was a very small sign of improvement in her confidence. But you have to start some place. About the same time I noticed that she had fewer negative comments about herself. We were definitely making progress.
A national championship win, with a caveat
Then the big breakthrough occurred—almost. It was early fall and the U.S. national championships were just around the corner. Her sights had been set, of course, on becoming the TT champ. I knew she was physically ready. No question. But was she mentally ready? I thought so.
I knew I wouldn't be able to attend her race, so I asked her to call me afterwards. She did. The first words out of her mouth were, "I won!" My mind leaped ahead. I envisioned her on the podium at the world championships in October. The next word out of her mouth destroyed that vision: "But…" What could possibly be the problem? She had won and that was all there was to it.
"But" she said, "MH went off course." MH was the reigning U.S. TT champ and considered the favorite to take the top podium step again. EE seemed convinced that she should have been second. The victory wasn't real, she believed.
I argued that she had won by some 30 seconds. That's a significant amount of time in a TT. When MH went off course she certainly could not have lost 30 seconds. There would have been course marshals and spectators yelling at her. The sport director in her chase car would have been shouting in her ear right away. She could have lost 20 seconds. Maybe. But more than 30? No way. I wasn't very convincing, however. To EE, the victory wasn't real. We needed to continue down the same road, focused on building her confidence.
There was still the worlds TT coming up in a few weeks, so we aimed our focus on that. Then came another psychological setback. USAC picked the team for worlds but didn't select EE. They wanted a road race–strong team. But that meant she wouldn't be able to race the TT. I was angry.
A new mindset takes hold
Eventually the federation changed their minds and decided to use a stage race in Germany as the final worlds selection event. EE would be on that team. If she did well there, they would take her to worlds.
She called me the night before the German TT to tell me about the course, as I had asked her to do. She started by saying it wasn't her sort of TT. The course was hilly, lots of corners, and it was supposed to rain on race day. She was down in the dumps. Everything that could be wrong about the course and the day was wrong. Another mental setback. I tried to be positive, but I could tell it wasn't working. "Call me after the race," I said.
She did. And what a story it was.
It did indeed rain. EE crashed on a wet corner following a descent. Her first thought was that this was the end of her season. But while she was thinking that, the mechanic in her chase car was immediately there to help. He got her back on the bike and got her going. As he pushed her, he yelled something and it really motivated her. She gave it everything she had. Because of her strong TT finish, she finished high enough in the race GC to be selected for Team USA for the world championships.
She was ecstatic. So was I. I wanted to know what the mechanic said. They were apparently magic words for her. But she didn't remember. Darn!
Next was worlds. Everything finally came together. At last. She finished 5th. We had hoped for a podium. But that was still a great performance by her. It was also the highest finish for any U.S. woman that year. Finally, a success. We had something to grow on for next year.
At the end of the season I always have a rather long debriefing conversation with my athletes. Hers was a lot of fun as she had come a long way in one season. We went through all the good and bad. Then I turned the conversation to the season ahead. What was she thinking? EE mentioned she had been thinking about going after the hour record. "That's interesting," I said. "I just checked the U.S. hour record the day before, and I am sure you can break it." "Oh, not the U.S. record," she said. "The world record!"
Wow! What a change. Just a few months earlier, the local group ride was a mental challenge. Now she could see herself breaking Jeannie Longo's world record!