She swims, she rides a bike and she runs. She's been top 10 at Ironman 70.3 Worlds, she's edited magazines, and written books—and now she's on the Fast Talk Labs team! Emma-Kate Lidbury, our new content strategist, joins us on this week's podcast to talk about her journey into endurance sports, including being an Olympic hopeful swimmer and doing her first triathlon as a journalist—which ultimately led her to a 10-year career as a pro triathlete that included six 70.3 titles.
Originally from the U.K., EK studied English and Sports Science at Loughborough University and has a postgraduate diploma in newspaper journalism from Cardiff University. She began her journalism career on daily newspapers in the U.K., which included covering high profile cases as a court reporter as well as spending time in Basra, Iraq, during the second Gulf War. It was during her time as a newspaper journalist that she first discovered triathlon, getting thrown into the inaugural Blenheim Triathlon in Oxford, England, and being asked to write about it. It worked out well, EK got "bitten by the tri bug"—and three years later she quit her job in the newsroom to become a professional triathlete.
EK never strayed too far from journalism, though, and took to freelance work within endurance sports while training and racing. She moved to the U.S. in 2013, while working with coaches Matt Dixon at Purple Patch Fitness and Gerry Rodrigues at Tower 26. During her 10-year pro racing career EK won six 70.3 titles (Mallorca twice, UK, Augusta, Texas, and Kansas) and finished in the top 10 at 70.3 Worlds in 2010 and 2011.
Upon retiring in 2018, EK returned to working with Rodrigues, co-authoring his book Triathlon Swimming. This led to her role as managing editor for Triathlete, where she worked for three years before joining Fast Talk Labs in summer 2022.
On this week's show we talk about her wealth of experience—and how she plans to ensure our readers and listeners get even more diverse content from us. And although EK has now retired, she has since discovered the joys of ultra-running, competing in the Grand Traverse (2020) and Leadville 100 (2021), so, like many of our listeners, she aims to balance work with working out. So, get ready for Trevor and EK to share a little British Commonwealth love, and let's make you fast!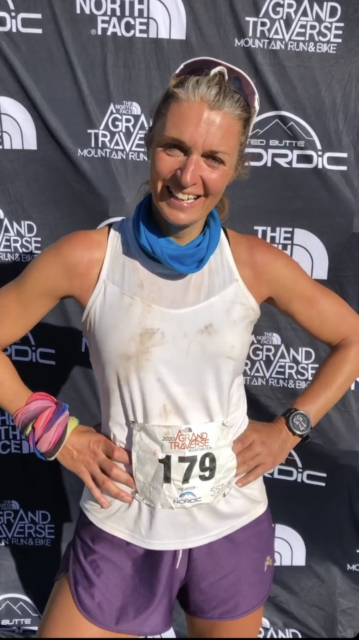 Episode Transcript