The race against the clock is a dynamic blend: part performance art, part crucible for athletic and scientific experimentation—and then there's the pure athletic challenge.
While some cyclists are naturally inclined to perform at the discipline, others must work incredibly hard to reach the top level. In either case, there are countless physiological, psychological, and technical aspects of time trials that are ripe for improvement.
Our main guests in this episode are arguably the greatest athlete-coach duo in the history of time trials. Kristin Armstrong won three Olympic gold medals and two world championship titles in her gilded career, and Jim Miller was her coach the entire time.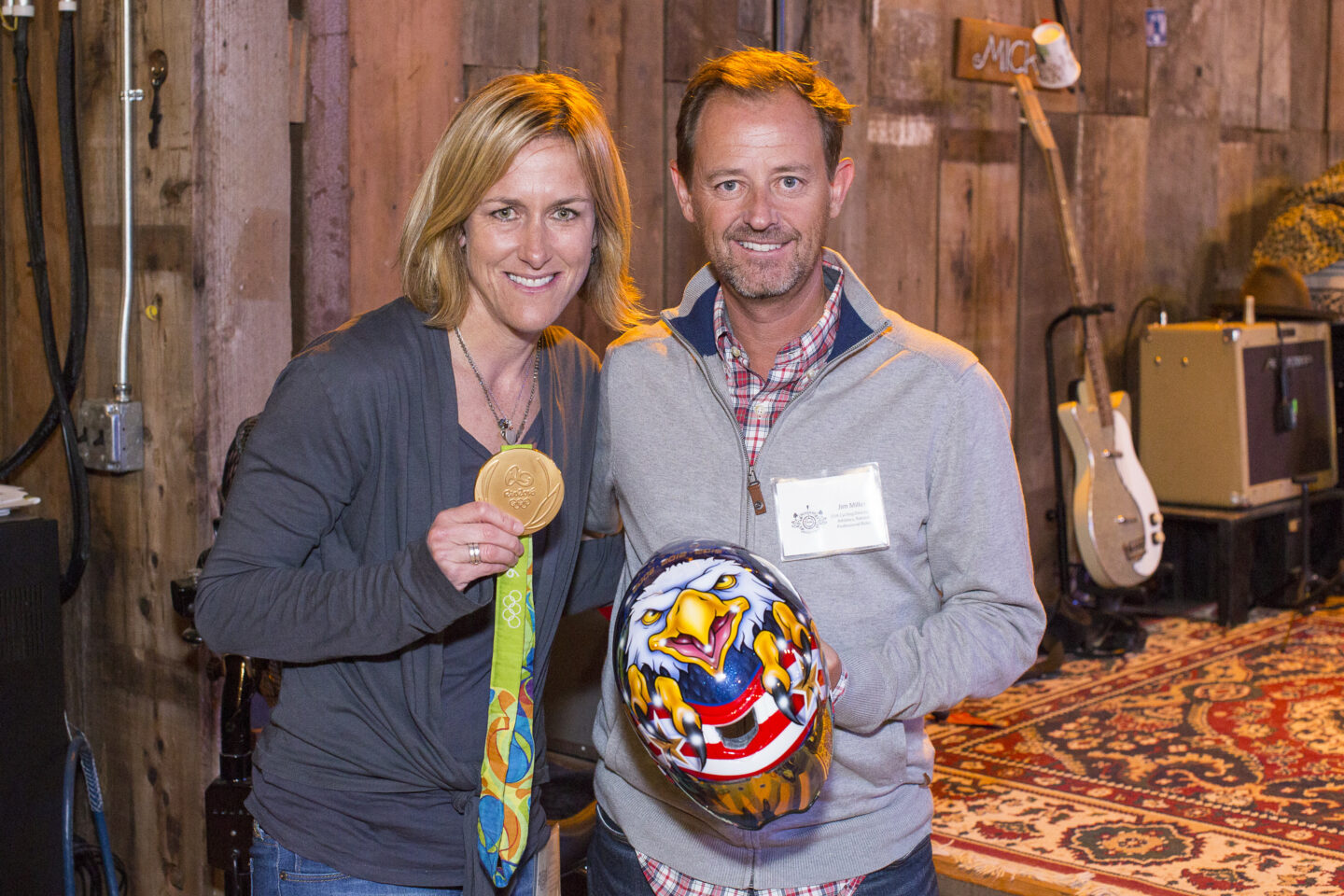 The pair dissected the discipline and dominated their competition. Their approach wasn't necessarily traditional, as you'll learn, but it was undoubtedly effective. Throughout our conversation, they offer a host of fascinating and fruitful messages about how they looked at and broke down the race of truth.
On a more practical note, we also hear from one of the greats on the men's side, Svein Tuft, as well as Sebastian Weber, who coached four-time world champion Tony Martin during his illustrious career.
Finally, we get some sage advice from tech guru Nick Legan about how to bring speed to time trials even if you have a small budget.
All that and much more as we explore both the art and science of time trials in this episode of Fast Talk.
References
Atkinson, G., & Brunskill, A. (2000). Pacing strategies during a cycling time trial with simulated headwinds and tailwinds. Ergonomics, 43(10), 1449–1460. Retrieved from https://doi.org/10.1080/001401300750003899
Bayne, F., Racinais, S., Mileva, K., Hunter, S., & Gaoua, N. (2020). Less Is More—Cyclists-Triathlete's 30 min Cycling Time-Trial Performance Is Impaired With Multiple Feedback Compared to a Single Feedback. Frontiers in Psychology, 11, 608426. Retrieved from https://doi.org/10.3389/fpsyg.2020.608426
Konings, M. J., & Hettinga, F. J. (2020). Preexercise Cycling Protocol Alters Pacing Behavior in Competitive Time Trials. International Journal of Sports Physiology and Performance, 15(9), 1303–1308. Retrieved from https://doi.org/10.1123/ijspp.2019-0763
Oosthuyse, T., Bosch, A. N., & Jackson, S. (2005). Cycling time trial performance during different phases of the menstrual cycle. European Journal of Applied Physiology, 94(3), 268–276. Retrieved from https://doi.org/10.1007/s00421-005-1324-5
Episode Transcript