I'll set the stage for today's episode with an analogy. And apologies to those of you who don't enjoy our car engine analogies; alas, we're sticking with it on this episode. We ask the simple question: Which has the greatest chance of consistently producing the best performances: a powerful, finely-tuned, race-inspired engine—take your pick from Ferrari, Porsche, BMW, and especially if you're an F1 fan, Mercedes—or a heavily modified Honda Civic that you hope can compete at that goal race you've been preparing for?
Bringing it back to cycling terms, is it more beneficial to build a robust, complete physiological engine and then apply it to, or activate it for, different race situations, or is it better to work on specific attributes of your engine given the specific demands of a particular race? The answer, it turns out, has as much to do with training philosophy as it does to physiological principles. In today's episode, we analyze which is more appropriate for you, and which leads to the best performances, and the best athletes. It'll likely become pretty clear where Coach Connor and our main guest, Jim Miller, stand on the matter.
Jim, as Chief of Sports Performance, leads USA Cycling's Athlete Development programs. In his previous role with USA Cycling, after a two-year hiatus took him to TrainingPeaks, Miller helped the United States earn 14 Olympic medals and numerous world championship titles since 2001. The list of athletes Jim has coached over the years is too long to read here, but notably includes Tejay van Garderen, Kate Courtney, Kristin Armstrong, and Lawson Craddock, to name a few.
His coaching experience isn't solely focused on the elite of the elite, however. Jim also works with athletes whose backgrounds or goals are unique, and they're often from the amateur or master's ranks. Not surprisingly, Jim has found the most success with the amateurs he coaches by applying the same principles he does to world champions. We'll hear about those successes today. We'll also take a compelling tangent into the importance of psychology and mental capacity to success.
On today's episode, we'll also hear from American pro Kiel Reijnen, data analyst and coach Tim Cusick, and WorldTour physiologist Dr. Iñigo San Millán. All that and much more, today on Fast Talk.
Let's make you fast!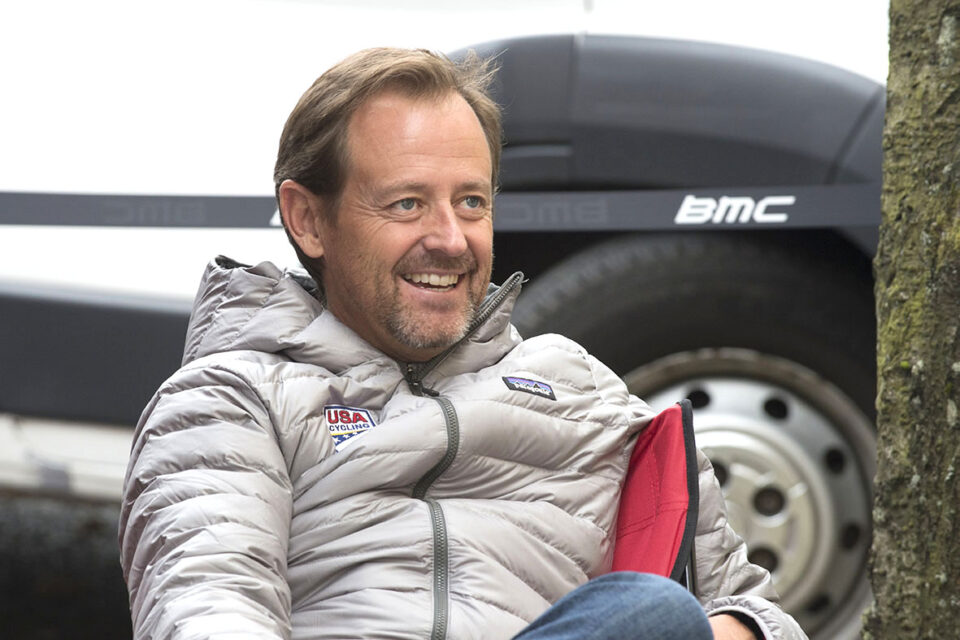 References
Baker, J., Deakin, J., & Cote, J. (2005). On the utility of deliberate practice: Predicting performance in ultra-endurance triathletes from training indices. International Journal of Sport Pscyhology, 36(3), 225–240.
Brearley, S., & Bishop, C. (2019). Transfer of Training. Strength and Conditioning Journal, 41(3), 97–109. https://doi.org/10.1519/ssc.0000000000000450
Caritá, R. A. C., Caputo, F., Greco, C. C., & Denadai, B. S. (2013). Aerobic fitness and amplitude of the exercise intensity domains during cycling. Revista Brasileira de Medicina Do Esporte, 19(4), 271–274. https://doi.org/10.1590/s1517-86922013000400009
Clark, B., Costa, V. P., O'Brien, B. J., Guglielmo, L. G., & Paton, C. D. (2014). Effects of a Seven Day Overload-Period of High-Intensity Training on Performance and Physiology of Competitive Cyclists. PLoS ONE, 9(12), e115308. https://doi.org/10.1371/journal.pone.0115308
Coffey, V. G., & Hawley, J. A. (2007). The Molecular Bases of Training Adaptation. Sports Medicine, 37(9), 737–763. https://doi.org/10.2165/00007256-200737090-00001
CORBETT, J., BARWOOD, M. J., OUZOUNOGLOU, A., THELWELL, R., & DICKS, M. (2012). Influence of Competition on Performance and Pacing during Cycling Exercise. Medicine & Science in Sports & Exercise, 44(3), 509–515. https://doi.org/10.1249/mss.0b013e31823378b1
GROSS, M., SWENSEN, T., & KING, D. (2007). Nonconsecutive- versus Consecutive-Day High-Intensity Interval Training in Cyclists. Medicine & Science in Sports & Exercise, 39(9), 1666–1671. https://doi.org/10.1249/mss.0b013e3180cac209
Hewson, D., & Hopkins, W. (1996). Specificity of Training and its Relation to the Performance of Distance Runners. International Journal of Sports Medicine, 17(03), 199–204. https://doi.org/10.1055/s-2007-972832
Issurin, V. B. (2013). Training Transfer: Scientific Background and Insights for Practical Application. Sports Medicine, 43(8), 675–694. https://doi.org/10.1007/s40279-013-0049-6
Laursen, P. B. (2010). Training for intense exercise performance: high‐intensity or high‐volume training? Scandinavian Journal of Medicine & Science in Sports, 20(s2), 1–10. https://doi.org/10.1111/j.1600-0838.2010.01184.x
LAURSEN, P. B., SHING, C. M., PEAKE, J. M., COOMBES, J. S., & JENKINS, D. G. (2002). Interval Training program optimization in highly trained endurance cyclists. Medicine & Science in Sports & Exercise, 34(11), 1801–1807. https://doi.org/10.1097/00005768-200211000-00017
Munoz, I., Seiler, S., Alcocer, A., Carr, N., & Esteve-Lanao, J. (2015). Specific Intensity for Peaking: Is Race Pace the Best Option? Asian Journal of Sports Medicine, 6(3), e24900. https://doi.org/10.5812/asjsm.24900
Paquette, M., Blanc, O. L., Lucas, S. J. E., Thibault, G., Bailey, D. M., & Brassard, P. (2017). Effects of submaximal and supramaximal interval training on determinants of endurance performance in endurance athletes. Scandinavian Journal of Medicine & Science in Sports, 27(3), 318–326. https://doi.org/10.1111/sms.12660
Pinot, J., & Grappe, F. (2014). A six-year monitoring case study of a top-10 cycling Grand Tour finisher. Journal of Sports Sciences, 33(9), 907–914. https://doi.org/10.1080/02640414.2014.969296
Skovereng, K., Sylta, Ø., Tønnessen, E., Hammarström, D., Danielsen, J., Seiler, S., Rønnestad, B. R., & Sandbakk, Ø. (2018). Effects of Initial Performance, Gross Efficiency and O2peak Characteristics on Subsequent Adaptations to Endurance Training in Competitive Cyclists. Frontiers in Physiology, 9, 713. https://doi.org/10.3389/fphys.2018.00713
SYLTA, Ø., TØNNESSEN, E., HAMMARSTRÖM, D., DANIELSEN, J., SKOVERENG, K., RAVN, T., RØNNESTAD, B. R., SANDBAKK, Ø., & SEILER, S. (2016). The Effect of Different High-Intensity Periodization Models on Endurance Adaptations. Medicine & Science in Sports & Exercise, 48(11), 2165–2174. https://doi.org/10.1249/mss.0000000000001007
Tønnessen, E., Hisdal, J., & Ronnestad, B. R. (2020). Influence of Interval Training Frequency on Time-Trial Performance in Elite Endurance Athletes. International Journal of Environmental Research and Public Health, 17(9), 3190. https://doi.org/10.3390/ijerph17093190
Tønnessen, E., Sylta, Ø., Haugen, T. A., Hem, E., Svendsen, I. S., & Seiler, S. (2014). The Road to Gold: Training and Peaking Characteristics in the Year Prior to a Gold Medal Endurance Performance. PLoS ONE, 9(7), e101796. https://doi.org/10.1371/journal.pone.0101796
Episode Transcript