If you're anything like us, the off-season is a good time to not just take a break from structured training, but also a good time to take a break from fueling with the usual energy bars, gels, and chews. In the first of three holiday-themed recipes, we've got these hot cacao cookies.
These cookies are great for pre- or post-workout snacks. Chocolate is a great source of running and cycling fuel that's packed with antioxidants, a bit of caffeine, a hit of iron, soluble fiber, vitamin D, manganese, copper, and magnesium. In short, it's basically a superfood!
In addition, the almond butter is a good source of protein, so these cookies would be a good treat for a long adventure or ride. For those looking to keep calories or carbs lower, the coconut sugar is a good option that tastes great.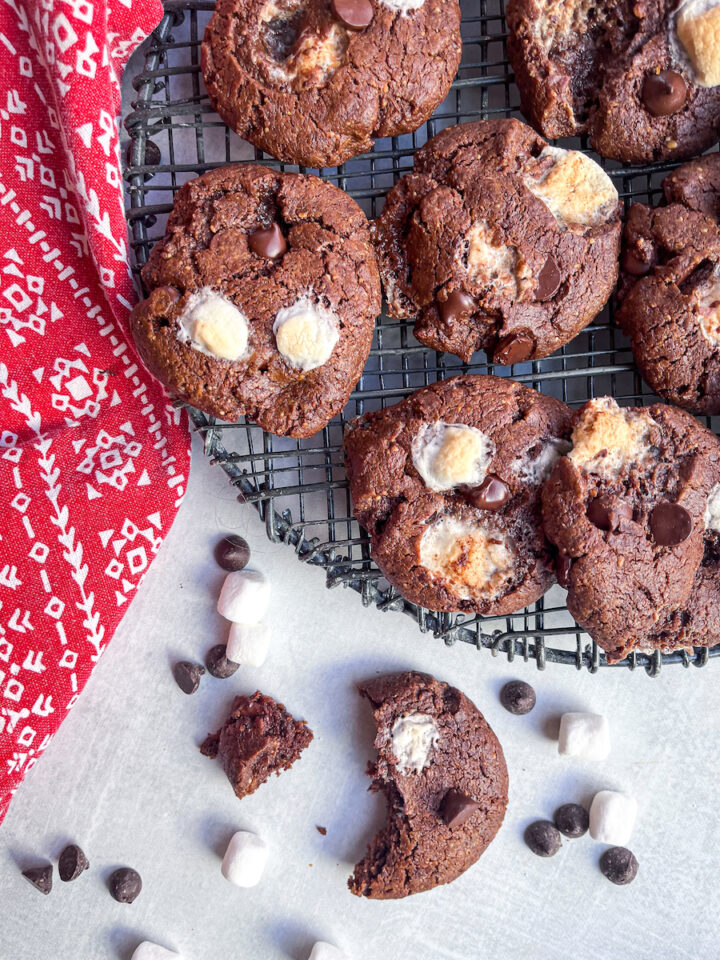 Hot Cacao Cookies
Prep time: 5 minutes
Cook time: 15 minutes
Total time: 20 minutes
Servings: 12 cookies
Ingredients:
1 cup date or coconut sugar
1 egg
1 cup almond butter (creamy)
⅓ cup cacao powder
⅛ TSP salt
1 TSP vanilla extract
1 TSP baking soda
½ cups dark chocolate chips (at least 85 %)
½ cup mini marshmallows (optional)
​Method:
1. Preheat the oven to 350 degrees F. Use a medium size ball, combine the egg, coconut sugar, almond butter and vanilla. Then stir in the cacao and baking soda. The batter will be thick.
2. Add the chocolate chips and mini marshmallows to the batter. It may not stick but once you roll it into a ball it will.
3. Roll into 12 balls and place it onto a baking sheet, then flatten with a glass cup. Add some extra marshmallows and chocolate chips on top to make it look loaded.
4. Bake for 12-14 minutes and let it cool completely before removing from the pan. Enjoy!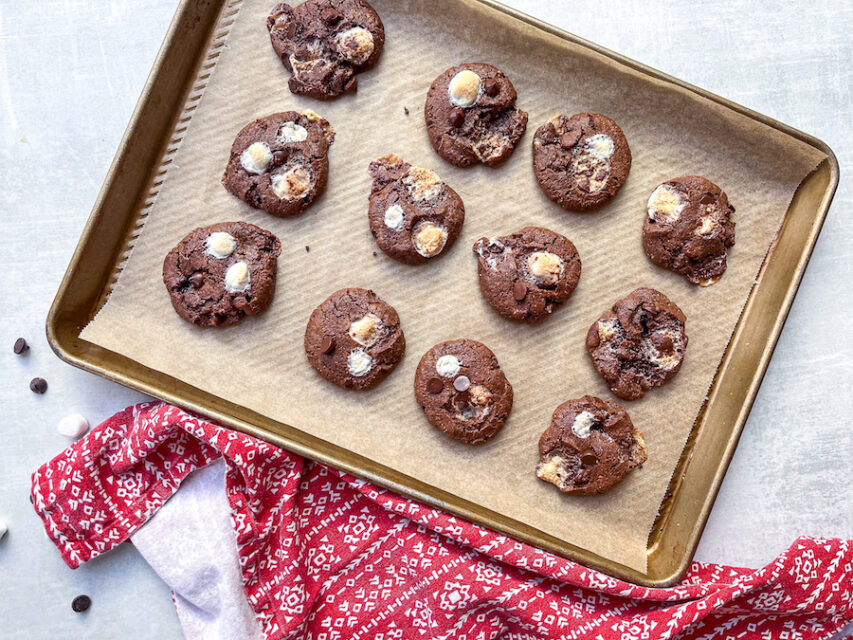 Tips:
Keep in an airtight container in the fridge for about a week. You can also keep them in your freezer for three to four months.
If you don't like almond butter, this recipe will work well with peanut butter or cashew butter.
RELATED: The Fast Talk Labs Guide to Thriving During the Holidays