With the race season feeling like it's a long way off and structured training likely on the backburner, now is a great time of year to experiment with your fuel options and take a break from the typical bars and gels. In the second of three holiday on-the-go fuel recipes, we've got these gingerbread energy bites. As they're no-bake they are quick and easy to make and they're packed with energy-boosting ingredients—the perfect snack to grab when heading out for a long bike ride or trail run with all the healthy ingredients you want and need.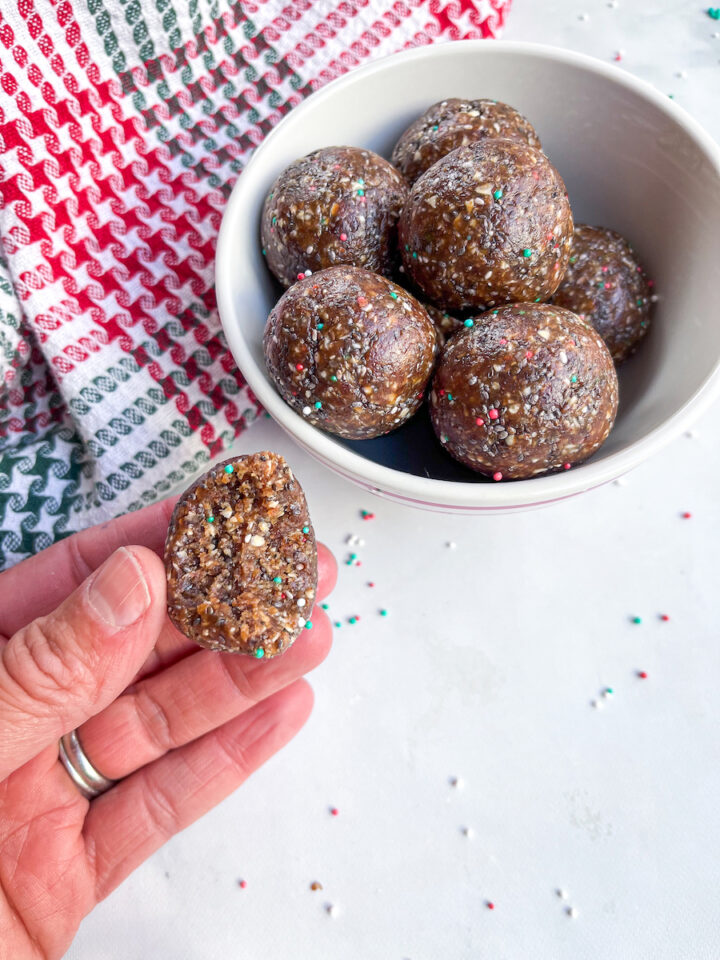 Gingerbread Energy Bites
Prep Time: 10 minutes
Chill Time: 30 minutes
Total Time: 40 minutes
Servings: makes 10 balls
Ingredients:
1 cup medjool dates
½ cup oats
½ cup toasted pecans
2 TBSP chia seeds
1 TSP ground ginger
1 TSP cinnamon
½ TSP nutmeg
Pinch of nutmeg
¼ TSP salt
1 TBSP molasses
1 TSP vanilla extract
1-2 TSP sprinkles (if desired)
Method:
1. Add the dates, toasted pecans and oats into a food processor or blender. Blend until it's combined; it should be a crumbly texture.
2.  Then add all the ingredients except the sprinkles until the mixture combines well and becomes sticky. If using the sprinkles, pulse a few times until they're incorporated. 
3. Use a spoon to scoop out the mixture evenly, then roll into 10 balls. Set on a tray and let it chill for 30 minutes in the refrigerator to firm up. Enjoy!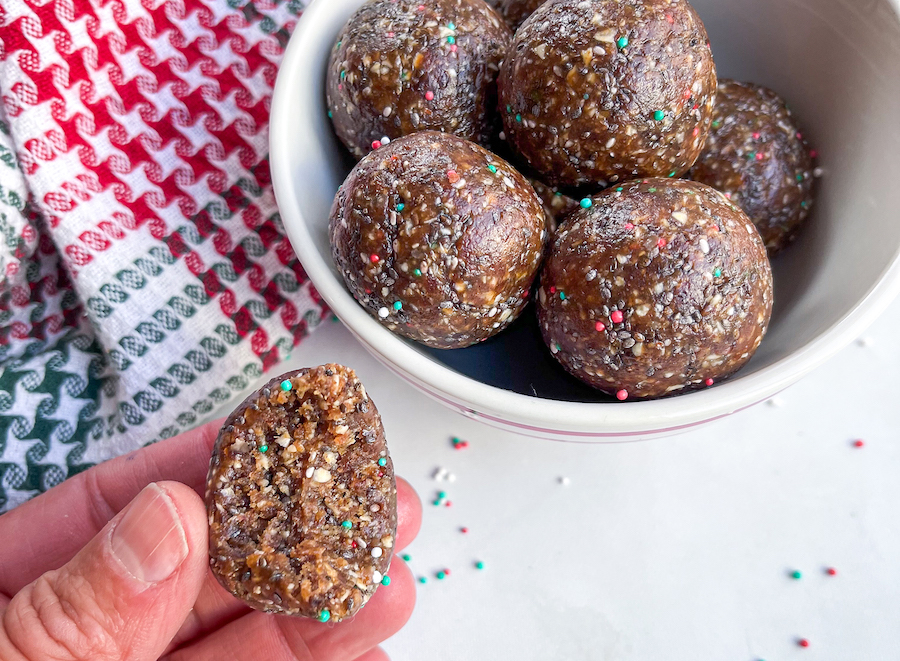 Tips:
Keep the gingerbread energy balls in an airtight container in the fridge for about a week. You can also keep them in your freezer for three to four months.
If you don't like pecans, you can swap for cashew or almonds.
If you would like protein powder in these energy bites, add 1 TBSP of protein powder to the mixture.