Whether you're about to embark on your first bikepacking race, or you're a seasoned veteran, it's imperative to test all your systems (gear, nutrition, strategy, etc.) well in advance of your target event. 
Bikepacking races involve a host of logistical and physical challenges that you'll never face in other traditional forms of bike racing. The questions you'll need to ask include, but are not limited to:
What size/style bags? How many bags? How am I going to fit all this stuff inside those tiny bags?!
Where am I going to eat? What am I going to eat? How am I going to fuel properly if I can't get three square meals a day?
How will I handle sleeping? How will I cope with limited sleep?
These questions, and many more like it, can only be truly answered under race conditions. However, you can get a sense of the answers beforehand on a shakedown test ride.
Just as it sounds, on this ride (or over several rides) you will recreate race conditions as close as possible to get more comfortable with what one of these events entails.
Gear selection is critical: You need to find items that are supremely comfortable—you will be living in them for days on end. Depending on the climate and conditions, these items will need to be packable, light, and weatherproof. That's a hard combination to find, and you have limited space; it is critical to make good choices and make every piece count.
Pack and repack your bags until you have everything in a convenient place, taking into consideration accessibility, weight distribution, and weather conditions. This is when you'll confirm your final kit—what makes the cut, what doesn't, and what might need to be tweaked.
Will you be sleeping "on the fly" each night? Do you sleep well on the ground, or do you need a few creature comforts like a camping pillow to get quality rest? These questions will be answered only by experiencing these conditions.
As far as nutrition goes, you have several choices. Many people opt for the convenient but least pleasant option: the "smash and grab" from the gas station. They train their gut (or are lucky enough to have been born with an iron-lined digestive system) to survive on anything a gas station or convenience store has to offer. This might be the fastest choice, but it isn't the healthiest, and it often yields a lot of waste (think plastic wrappers and single-use plastic bottles). It will also catch up with you after a few days if you rely solely on "garbage food."
If you choose the convenience store approach, intentionally eat things you don't often have—you never know what you'll be able to find in remote areas or foreign countries, and you need to test how well you tolerate them.
Conversely, you could pack more familiar foods with you from the start, though this has its own limitations (space and weight being the most obvious). Perhaps this will help you for the first three days, but may not be a viable long-term option depending on the length of the race. 
The bikepacking shakedown ride will be key to figuring out how you're going to fuel for consecutive long days.
So pack up, head out, enjoy the freedom of traveling by bike, and get ready to learn about your gear, your body, and your capabilities in ways you never knew were possible. And prepare to make some hard decisions—take notes, do your research, trust your gut, and be honest with yourself.
RELATED: Discomfort Can Be Good For You—Here's Why.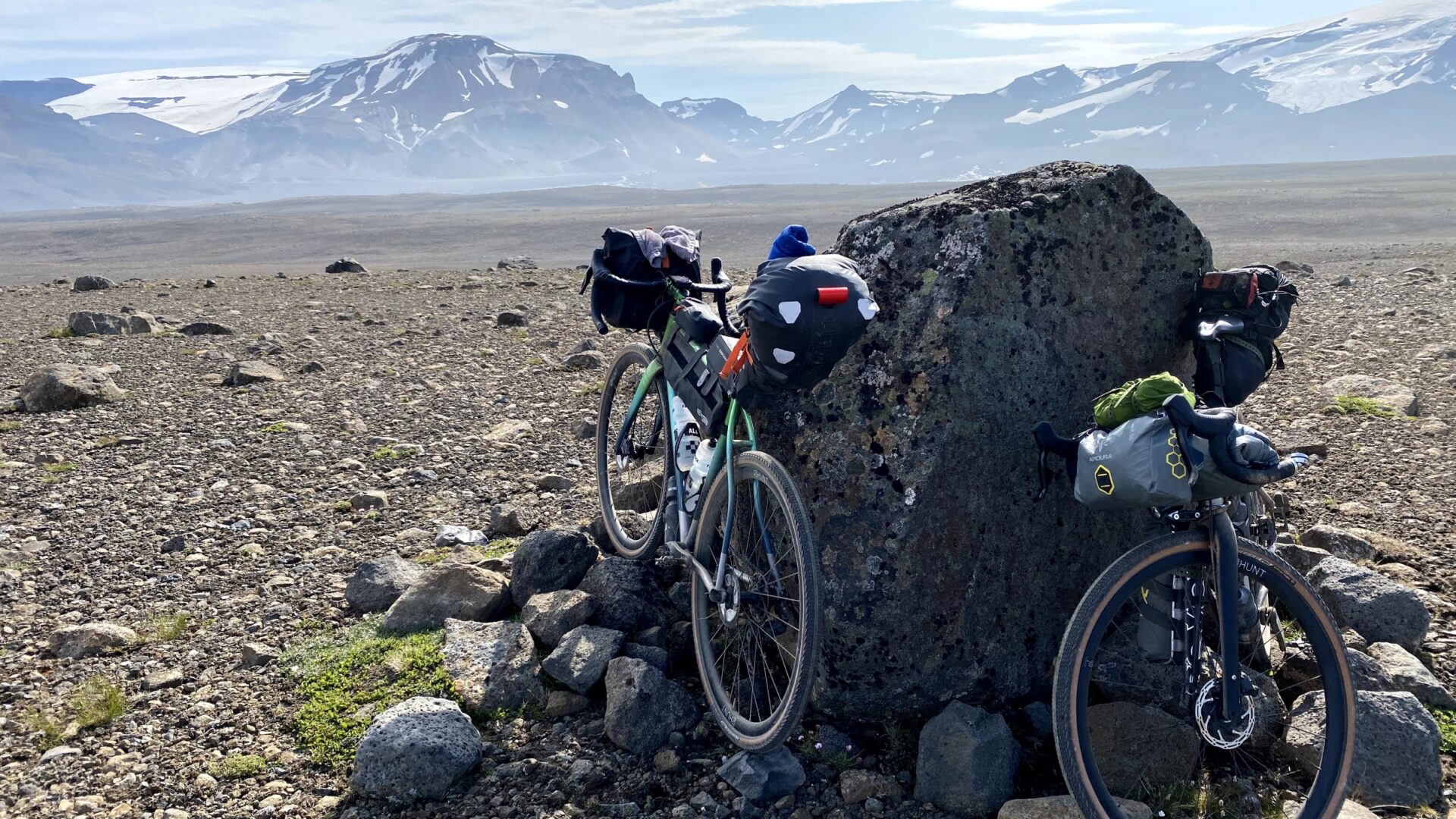 Workout of the Week: Bikepacking Pre-Race Shakedown 
Ideally this "workout" simulates race conditions as closely as possible and includes at least one overnight if the race will be a multi-day affair.
Warm-up
Lay out your gear on your living room floor or other suitable space.
Prep set
Pack your bags as you would for the race.
Main set
Wake up really early (or start late and ride through the night) to replicate sleep deprivation. Practice your fueling strategy.
Cooldown
Assess everything. Be ruthless. Some key questions to ask yourself:
Did I have extraneous gear?
Did I lack certain gear?
Can I survive on Fritos and Snickers or do I need real food?
How did it feel to ride without much sleep? What can I do to improve that feeling?