Endurance Sports Nutrition Consultations
Endurance sports nutrition is critical for athletes to master. Meeting with a trained endurance sports nutritionist can bring drastic improvements to training and racing for cycling, triathlon, running, marathon, ultrarunning, and other endurance sports.
An online sports nutritionist consult can answer important questions like:
When to fuel for workouts
What to eat before, during, and after exercise
What are the best foods and quantities for long workouts and races
Which foods can improve recovery
Our partner Ryan Kohler of Rocky Mountain Devo is a sports nutritionist who holds a Master's degree in sports nutrition and was the Sports Nutritionist and Director of the Sports Performance Department at the University of Colorado Sports Medicine and Performance Center.
Kohler offers personalized online sports nutrition consults including:
personal nutrition consults
daily diet quality baseline
sports nutrition for specific training plans or races/events
workout fueling
personal race day nutrition planning based on how your body burns fuel.
Questions? Need personalized help with sports nutrition?
Contact us now for more info.
Personal Endurance Sports Nutrition Consult
This consultation can address any of your personal endurance sports nutrition questions. We often devote the first consult to your personal energy management for daily life and workouts.
How This Consult Works
After you book your appointment, Coach Ryan will assign some simple homework assignments: food logging to establish usual eating habits, exercise log to determine typical energy expenditure, and basic characteristics such as height, weight, and goals/targets. He will use this information to prepare your report and send you the results.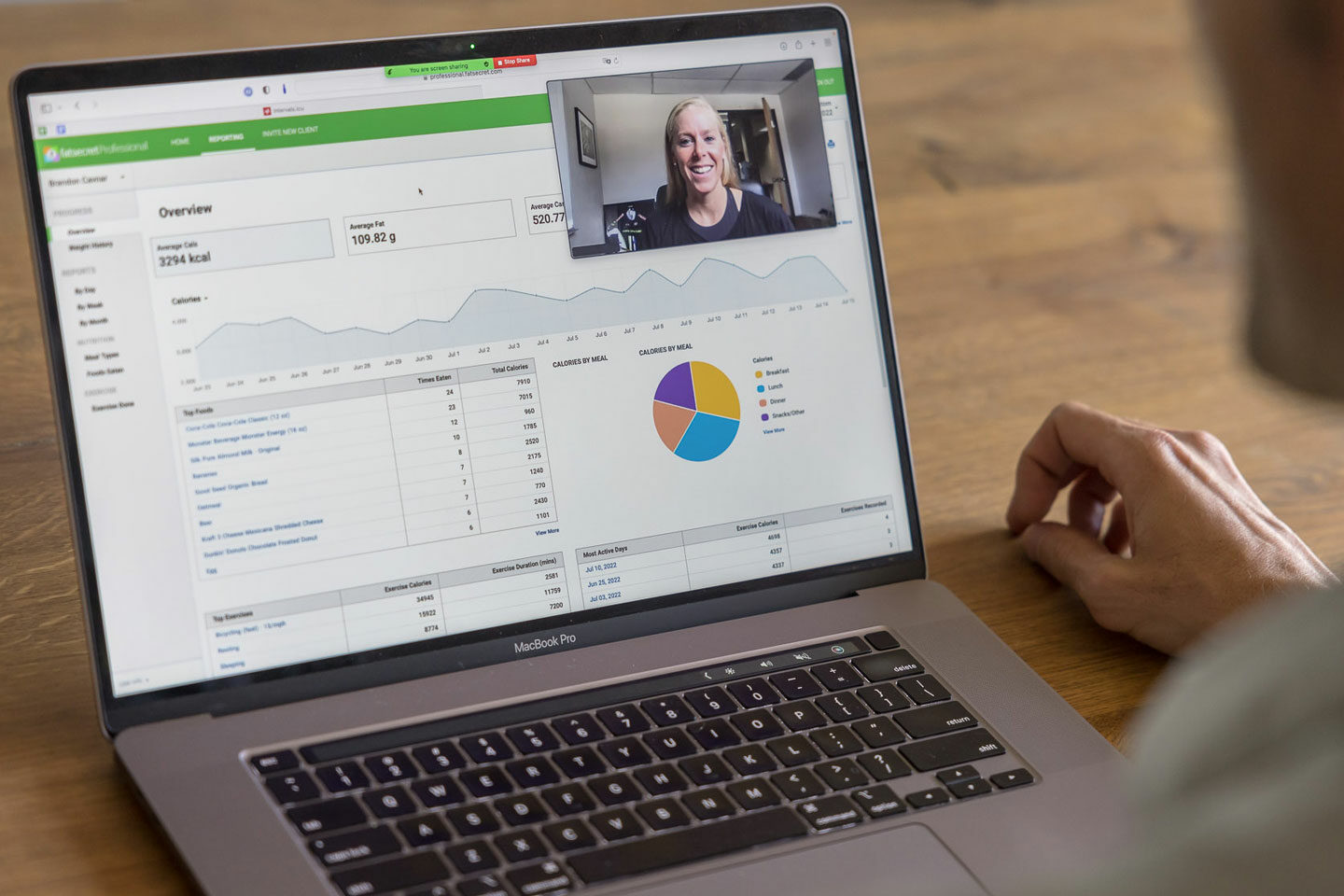 Then you will meet with Coach Ryan to calculate and explore your personal sports nutrition baseline:
Energy availability
Estimated RMR (resting metabolic rate)
Daily energy requirements
Suggestions that will move you toward your goal(s)
Exercise recommendations specific to your goals
Fueling recommendations
After your consultation, we will schedule a 15-minute follow-up meeting to be sure your questions were answered and address any topics that may have arisen since your initial consultation.
Member pricing is only available to Fast Talk Labs, Coach, and USA Cycling Coach Members. Join now!
Race Day Nutrition Plan
Nutrition can make or break your race, leading to a great performance—or negating months of training. Don't wait until the last minute to think about nutrition; start planning for your best event with our Race Day Nutrition Plan.
Our systematic approach combines lab-grade testing and personalized experimentation to create a custom race day nutrition plan to fuel your best performance.
How to Create Your Race Day Nutrition Plan
To see how your body burns fuel now, this plan includes an INSCYD Advanced test. Then you will meet with our Head Coach and Physiologist Ryan Kohler for a detailed look at your results.
Based on your metabolic profile, Coach Kohler will create a detailed race day nutrition plan for you.
Practice your new nutrition plan during your training.
Then check in with Coach Kohler during two, 30-minute nutrition follow-up consultations to review your plan and refine it so you can go into your event feeling confident you've done the work necessary to be nutritionally prepared.
Member pricing is only available to Fast Talk Labs, Coach, and USA Cycling Coach Members. Join now!