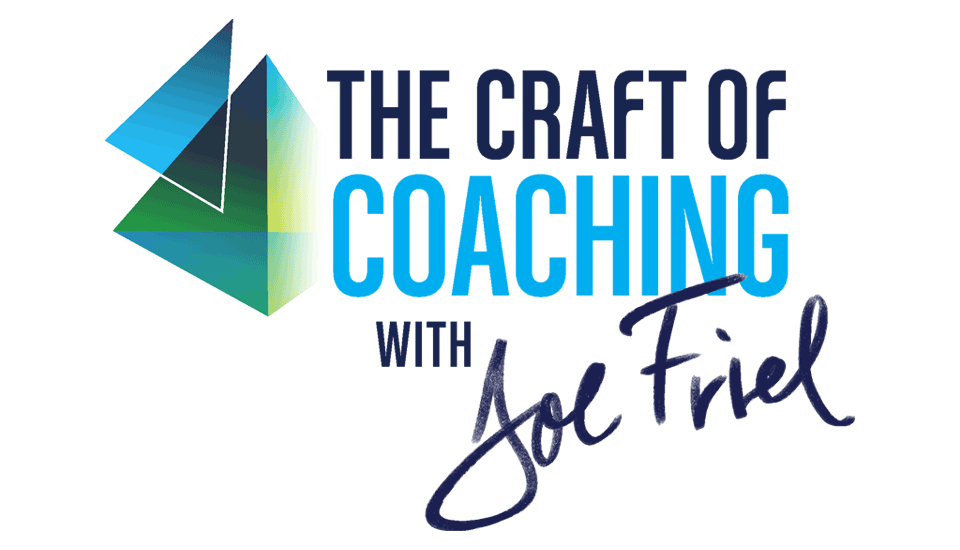 Extend Your Analytical Skills
Joe Friel details the ways in which coaches can identify strengths and weaknesses in movement patterns, motivation, and training execution.
Yes, as a coach you must be able to observe and listen to your athletes in addition to reviewing their accumulated data in order to determine areas for improvement—you are always trying to identify the athlete's current strengths and weaknesses relative to their sport goals, and of course it changes over time. These strengths and weaknesses involve analysis of the athlete's movement patterns, motivation, and execution of the training prescribed.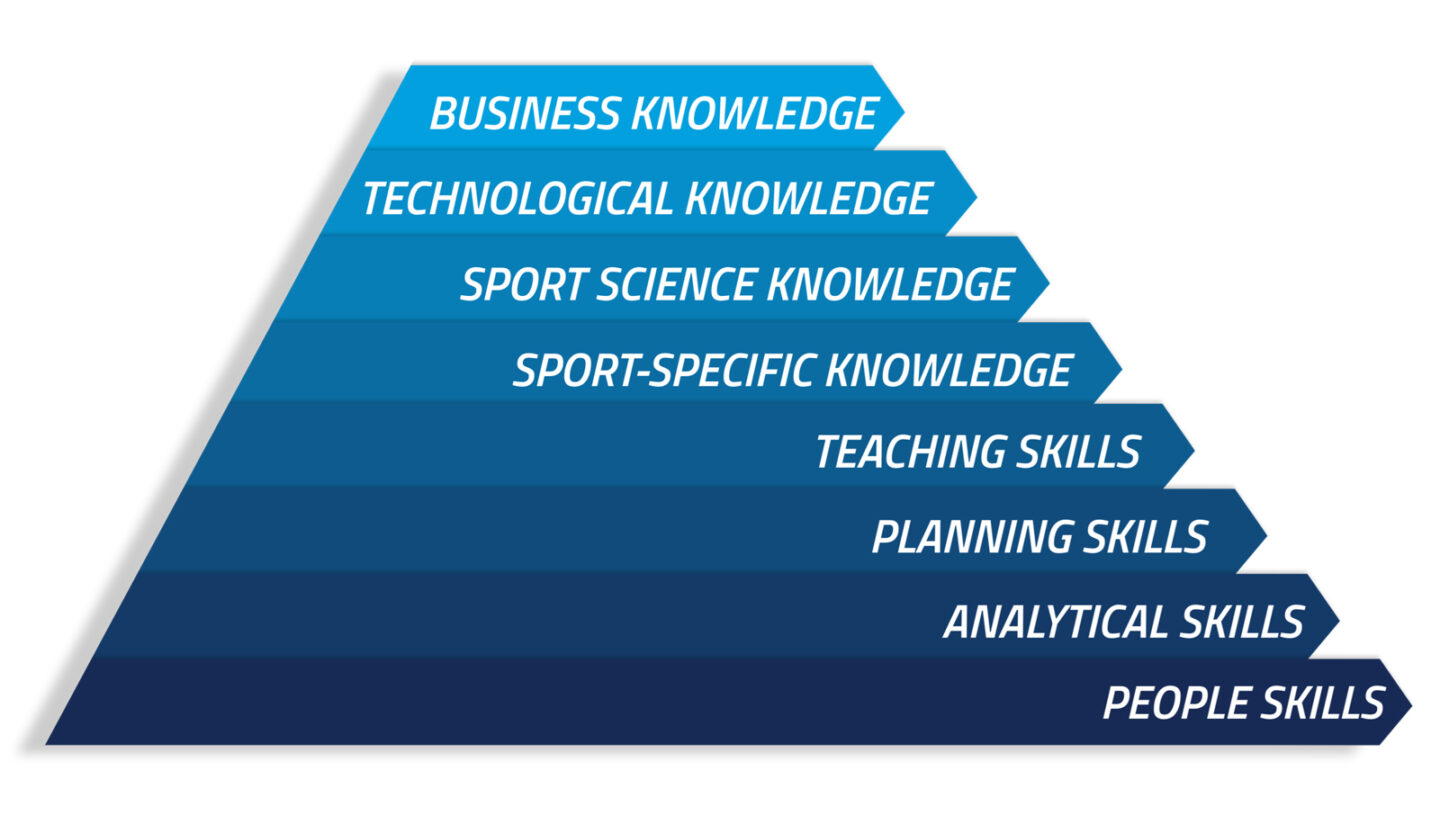 Movement patterns
The determination of whether the athlete's current movement patterns reflect a strength or weakness is based on a comparison of their data outcomes with your standards for given levels of performance based on your experience in the sport. While this may sound easy, it isn't. There are many subtle nuances when it comes to gathering information about your athlete and then comparing it with your expectations. It's also possible that their movement patterns, while they appear inefficient, are effective for the athlete due to their unique physical structure and time in the sport. Making changes is likely to set the athlete back in terms of proficiency. If you are starting to work with an athlete in the off-season then this may not be a problem as they may have time to adapt to the changes. But if you try to make changes during the race season, performance may suffer. It takes time to make significant changes in someone's well-established movement patterns.
While observing the athlete, answer the following questions:
Does the athlete appear to you to move efficiently?
Does her strength, range of motion, posture, and aerobic function seem to be acceptable?
Does the athlete's equipment fit and function properly?
Is there room for improvement for any aspect of the athlete's movement?
Your analysis may include videos of the athlete in motion. You might decide to bring in other experienced coaches or sport specialists to offer their opinions on the athlete's movement patterns. Over subsequent weeks you will need to again observe the athlete to determine if progress is being made. If not, then you need to give some thought to what you've been having the athlete do and make changes as necessary.
Motivation
Analysis of the athlete's mental approach to the sport, or motivation, is another important consideration. At the onset of the coach-athlete relationship there should have been goals set for the season or, perhaps, for several seasons involving a long build-up to a very high goal.
Here are the questions you need to be asking:
Does the athlete's dedication to the goal change at all as training progresses?
Does the goal seem to be shifting in the athlete's mind?
Is the athlete satisfied with the direction their training is taking them?
How do "good" and "bad" days of training affect their motivation? How frequently do these occur? Is there a pattern?
Is the motivation to perform at a high level progressively waning or becoming stronger?
Motivation is a free-flowing mental pattern that is often difficult to nail down. Tuning in to the nuances of your conversations with the athlete can help you assess commitment and drive. Do not be afraid to ask focused questions, such as, "How are you feeling about your training?" or "Are you still confident you can achieve your goal?" It's better to bring such issues to the surface frequently rather than to let them simmer internally for weeks on end.
Training execution
Here we are looking at data gathered from workouts, events, and even the athlete's lifestyle outside of training. It is typical for coaches to check on the athlete's recorded data daily. Here's what you are looking for:
Are workouts being completed as planned?
Does the data indicate that the athlete is completing workouts easily or are they overly challenging?
Are you seeing patterns that indicate progress or setback?
Has recent testing indicated a trend in performance?
Do you need to make changes to planned workouts to make them more appropriate for the athlete's current level of progress?
Are there any issues with the athlete's lifestyle data—sleep, diet, stress, ailments, or anything else—that could affect ongoing training?
What are you learning from all of this data? Given this analysis, along with your assessment of the athlete's movement patterns and motivation, you will need to determine if changes are necessary to the training plan.
Resources for improving analytical skills
Analytical skills are one of the most critical skills for effective coaching. If your analytical skills are lacking, your sport's national governing body (NGB) may offer classes on this topic or even have recorded lectures on their website. This is the first place you should check.
National Governing Body Coaching Certification Programs
General Data Analysis Workshops
From Fast Talk Labs: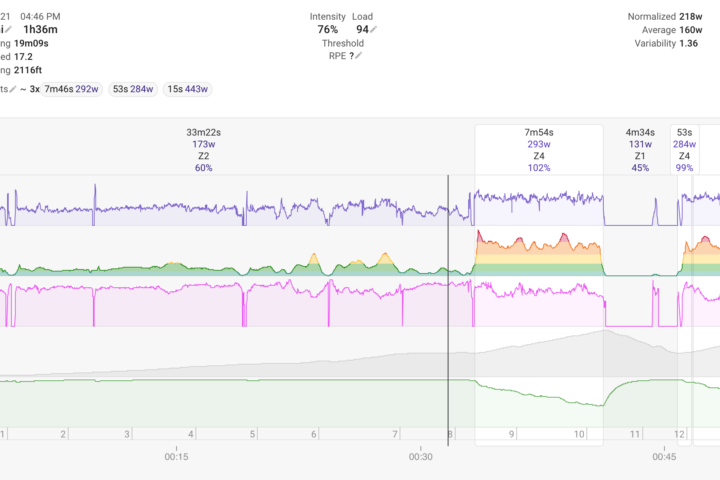 Physiologists and coaches have attempted to quantify training through both external and internal measures. We review the primary training metrics and detail the benefits and shortcomings of each.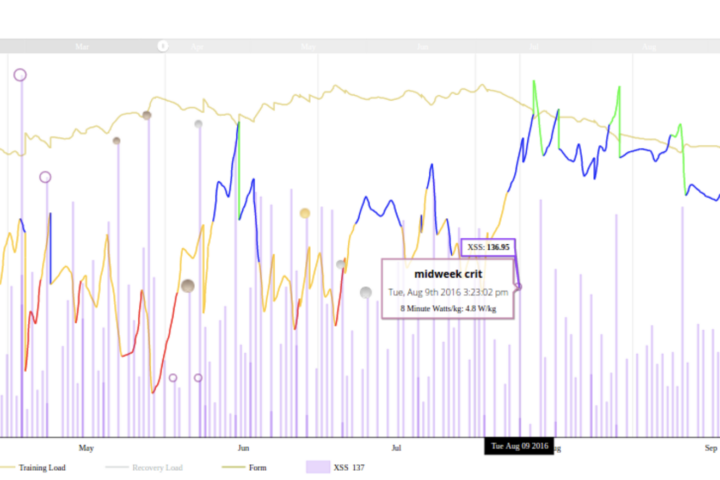 The interrelationship between form, fitness, and fatigue is the basis for quantifying training load. Performance Management Charts help athletes visualize and interpret that balance. Coach Trevor Connor explains the science.
Data Analysis of Cycling Power Meters
From Fast Talk Labs: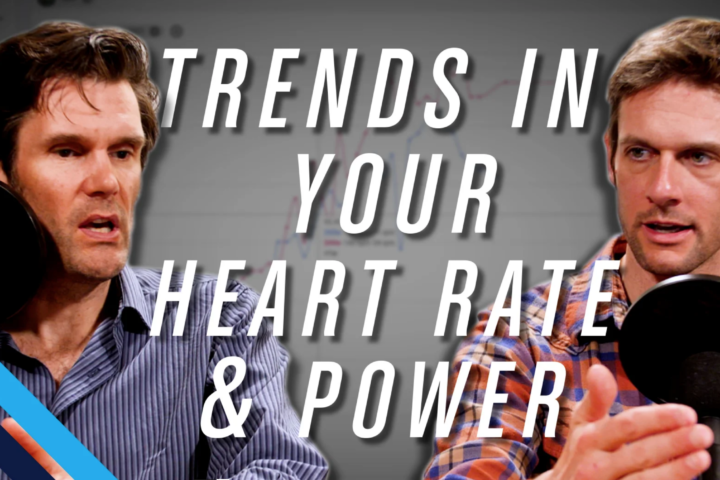 Coaches Ryan Kohler and Trevor Connor demonstrate how to spot trends in the relationship between power and heart rate using intervals.icu.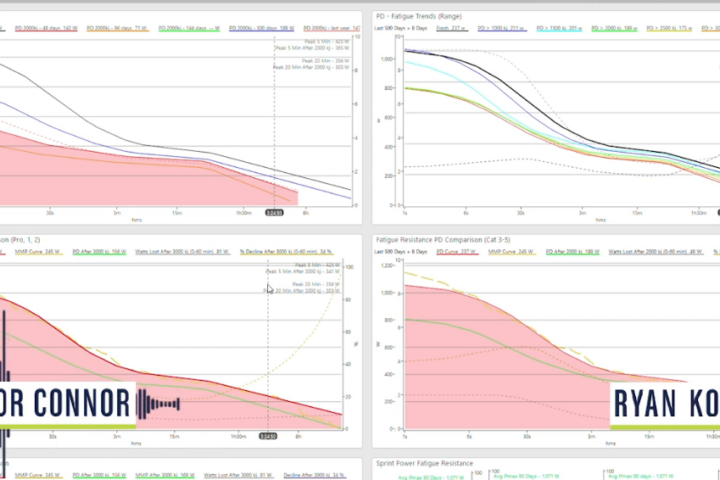 Coaches Trevor Connor and Ryan Kohler analyze the Power Duration Curve in order to illustrate how you can train fatiguability.
From Joe Friel:
Data Analysis of Running Power Meters
Data Analysis of Heart Rate Monitors
From Joe Friel:
From TrainingPeaks:
Data Analysis of Speed and Distance Devices
From Joe Friel:
Resources on sport-specific movement patterns
If your skill analysis suggests that your athlete needs to improve a specific movement pattern but you are unsure of how to proceed, look for books on the topic written by leading athletes or coaches in the sport.
Cycling Technique Resources for Coaches:
The Bicycling Big Book of Cycling for Women: Everything You Need to Know for Whatever, Whenever, and Wherever You Ride, by Selene Yeager
Bicycling Complete Book of Road Cycling Skills: Your Guide to Riding Faster, Stronger, Longer, and Safer, by Jason Sumner
Cycling On Form: A Pro Method of Riding Faster and Stronger, by Tom Danielson
The Cyclist's Training Bible: The World's Most Comprehensive Training Guide, 5th ed., by Joe Friel
Mastering Mountain Bike Skills, by Brian Lopes & Lee McCormack
Ride Inside: The Essential Guide to Get the Most Out of Indoor Cycling, Smart Trainers, Classes, and Apps, by Joe Friel & Jim Rutberg
Triathlon Technique Resources for Coaches:
80/20 Triathlon: Discover the Breakthrough Elite-Training Formula for Ultimate Fitness and Performance at All Levels, by Matt Fitzgerald
The Triathlete's Training Bible: The World's Most Comprehensive Training Guide, 4th Ed., by Joe Friel
Triathlon for Beginners: Everything You Need to Know about Training, Nutrition, Kit, Motivation, Racing, and Much More, by Dan Golding
Triathlon Running Foundations: A Simple System for Every Triathlete to Finish the Run Feeling Strong, No Matter Their Athletic Background (Triathlon Foundations Series), by Taren Gesell
Triathlon Swimming: Master Open-Water Swimming with the Tower 26 Method, by Gerry Rodrigues
Triathlon Swimming Foundations: A Straightforward System for Making Beginner Triathletes Comfortable and Confident in the Water (Triathlon Foundations Series), by Taren Gesell
Running Technique Resources for Coaches:
Built from Broken: A Science-Based Guide to Healing Painful Joints, Preventing Injuries, and Rebuilding Your Body, by Scott Hogan
For the Love of Running: A Guide to Taking Your Running Performance to the Next Level, by Stuart Kremzner
The Lost Art of Running: A Journey to Rediscover the Forgotten Essence of Human Movement, by Shane Benzie & Tim Major
Master the Marathon: The Ultimate Training Guide for Women, by Ali Nolan
Keep Running: How to Run Injury-free with Power and Joy for Decades, by Andrew Kastor
Running Rewired: Reinvent Your Run for Stability, Strength, and Speed, by Jay Dicharry
Science of Running: Analyze your Technique, Prevent Injury, Revolutionize your Training, by Chris Napier, PhD
Track & Field Omnibook, by Jason Karp
Swimming Technique Resources for Coaches:
Fundamentals of Fast Swimming: How to Improve Your Swim Technique, by Gary Hall & Devin Murphy
Swim Like a Pro: A Holistic Training Guide on How to Swim Faster & Smarter, by Fares Ksebati
Swimmer to Coach: How to Write a Workout, by Matthew Johnson
The Swimming Drill Book, by Ruben Guzman
Swim Speed Strokes for Swimmers and Triathletes: Master Freestyle, Butterfly, Breaststroke and Backstroke for Your Fastest Swimming (Swim Speed Secrets Series), by Sheila Taormina
Total Immersion: The Revolutionary Way to Swim Better, Faster, and Easier, by Terry Laughlin
The importance of mentors
Finally, the best option may be to seek out input from an experienced coaching mentor who has especially strong analytical skills. Talking with such a coach or even attending their workout sessions is often the best way to learn any coaching skills.
Mentoring may be done any number of ways, but it's up to the coach looking to be mentored to ask questions on various topics and seek the mentor's thoughts and opinions. Do not expect the mentor to guide the discussion. That's your role. Be prepared. And be aware that all coaches, just like you, are very busy people so these conversations should be topic-focused and brief.
It is common for coaching groups to have annual or even more frequent training and growth sessions. These often include speakers on topics of interest to the coaches. This is a good opportunity for you to suggest a coach who is good at athlete analysis to speak and answer questions. The speaker could be another coach who is well-respected in the field, a successful self-coached athlete, or a professor from a local college. Look for someone who appears to be good at analysis.
Starting in 2022, Fast Talk Labs will begin offering small group sessions where some mentoring will take place. Until then, check out the following episode of Fast Talk for more on the benefits of the mentor relationship.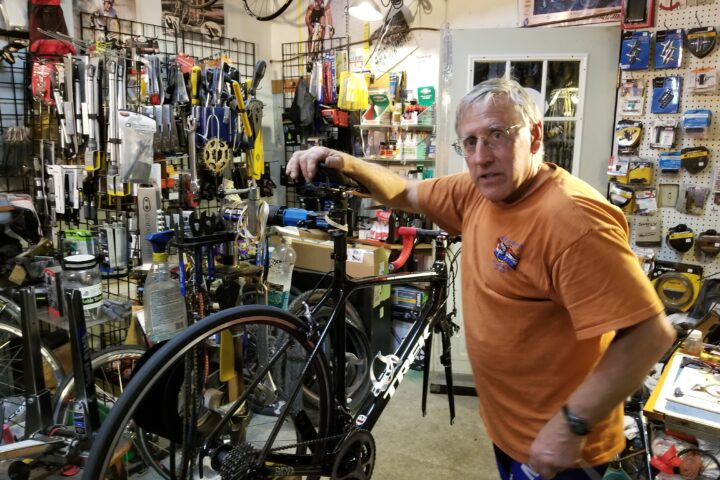 Mentors help athletes by providing guidance, teaching a philosophy, and serving as a confidante. Do you need a mentor to reach your full potential?
Keep learning