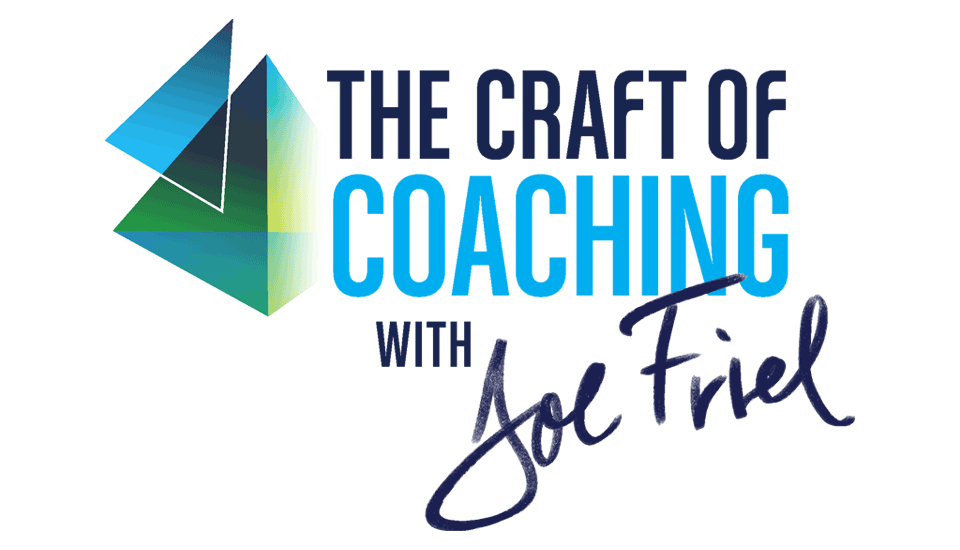 Assess Your Coaching Expertise
Joe Friel introduces the eight skill sets and knowledge bases he believes are critical for becoming an effective coach.
If you've been around your sport for some time, especially as a coach, you probably have a pretty good idea of the skills and knowledge that are necessary, and you likely have a sense of what your strengths and weaknesses are in each of those areas. Obviously, we are not all good at the same things. I know of many coaches who check most all the boxes when it comes to certain coaching skills and knowledge, but they are quite lacking in others. That's just the nature of life. No one knows everything; we all have room for improvement. That's the first sign of a good coach—someone always seeking improvement.
Over my coaching career I have occasionally come across coaches who are clearly lacking in some aspect of coaching and yet they assume that all is fine. But that's rare, as most endurance coaches are quite skilled and knowledgeable. Of course, it's easy for us to recognize the shortcomings of others. When it comes to assessing your own coaching expertise, I would ask you to take a risk and be truly honest with yourself. I would like you to come away from this session with a sense of your weaknesses and a solid plan for becoming a better coach by improving your skills and knowledge.
What follows are the skills and knowledge areas that I consider critical to being an effective coach—a good, successful, and happy coach. This is strictly my opinion based on more than 40 years of coaching—there's undoubtedly more that could be added to this list. But eventually the additions become less important and even confusing as subtleties emerge and overlap becomes increasingly apparent. So here are 8 significant skills and knowledge areas that will make you an effective coach. Let's examine each one.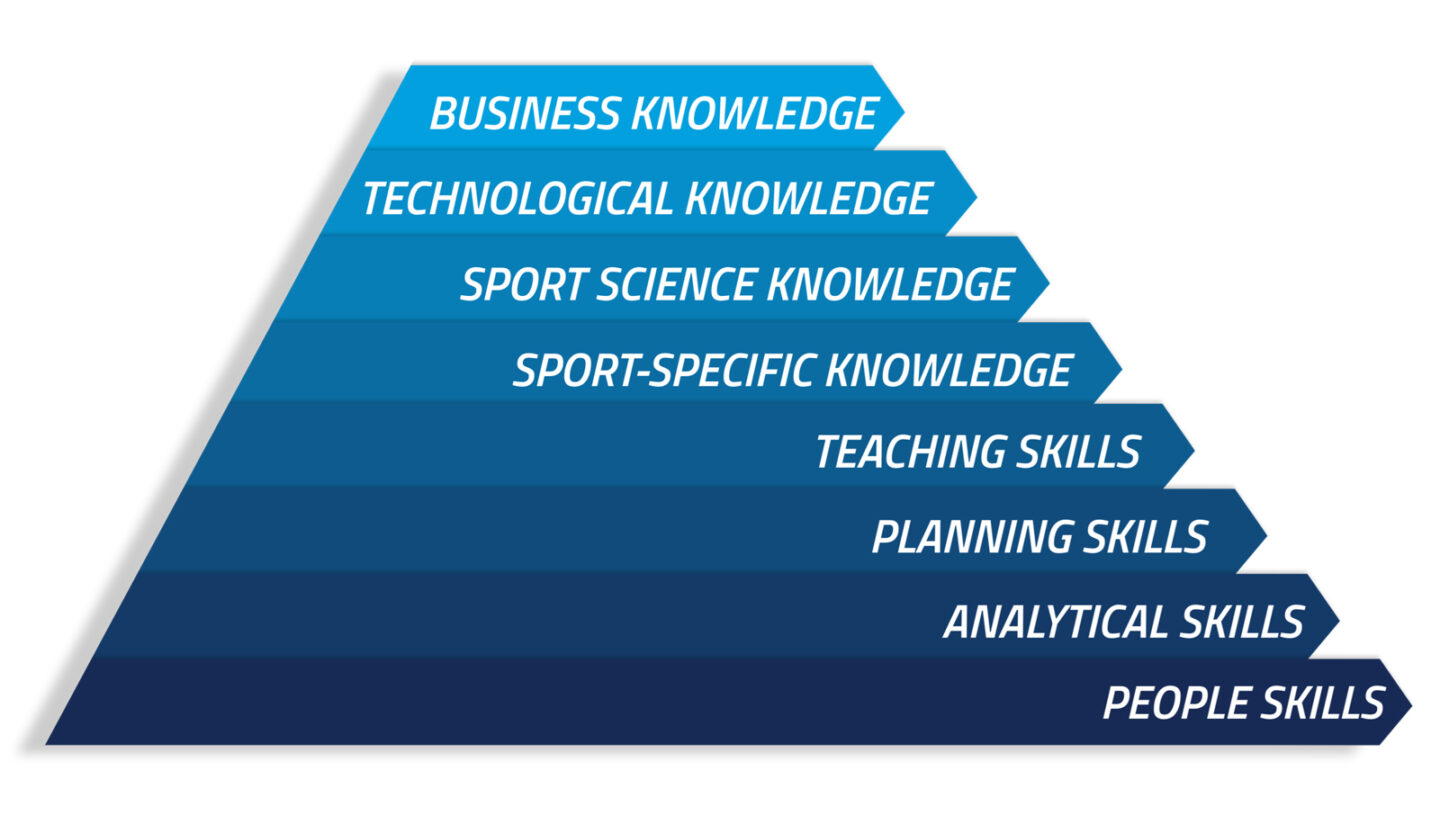 This pyramid illustrates the eight areas of preparation for effective coaching as well as the importance of each, building from the most basic and critical ones near the bottom. As we work our way up the pyramid, "skills" shift to "knowledge," which in my experience become increasingly challenging for coaches. We could have a heated debate about whether specific competencies belong higher or lower on the figure. Let's instead focus on what each means for your coaching. I encourage you to give each of these areas of expertise careful consideration—really think about where you are strong and weak. It's my hope that you will come away with a better understanding of the limits in your skills and expertise and know what to do to improve.