Fast Talk Laboratories offers sports medicine services to nonmembers and to members at a discounted rate. Our Director of Sports Medicine, Andrew Pruitt, EdD, has over 40 years' experience working with elite and amateur athletes to diagnose, treat, and prevent injuries; improve biomechanics; and keep athletes healthy and off the sidelines.
Here are some ways Dr. Pruitt can help you during online consults or in-person.
Next season starts now!
Schedule a Sports Medicine Consult and get a free month of Library Membership.
Troubleshooting
Whatever is bugging you, Dr. Pruitt can help you figure it out. Numb hands, tingling feet, sore back or neck—Dr. Pruitt has seen it and solved it—or he knows who can help.
Get a Neutral, Unbiased Second Opinion
Most medical professionals are not familiar with endurance athletes like you. To them, you are an alien with a big, slow heart, strong legs, and an abnormally high tolerance for pain and suffering. When you visit a medical specialist, chances are they will recommend their specialty. Their treatment may be appropriate for the non-athlete, but how can you know that you are getting the best advice for you? And what impact will it have on your training? Dr. Pruitt can give you a neutral, unbiased second opinion on treatment advice, imaging, bloodwork, and more.
Gear Selection
Biomechanics can solve many issues, but sometimes it just comes down to adapting your gear to accommodate your body. From running shoes to cycling cleats, pedal choice to handlebars, saddles to standover height, Dr. Andy Pruitt was a pioneer of 3D motion capture for endurance sports and invented new technologies to address the interface of athlete and their gear. Dr. Pruitt can point you in the right direction—or to specific solutions that work for your body type or movement patterns.
Recovery from Injury or Surgery
Perhaps you are recovering from trauma like a crash or surgery. Or you are anticipating surgery. How should you adapt your gear, your bike, your biomechanics, and your training to maintain fitness while you get better? Dr. Pruitt can work with you to help you adapt.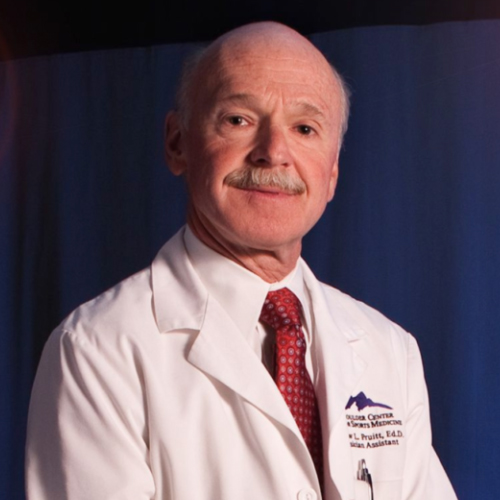 Sports Medicine Consult with Dr. Andy Pruitt
Schedule your 30-minute sports medicine consultation with Dr. Andrew Pruitt and we will send your the pre-appointment questionnaire to make sure you get the most from your conversation.
Member pricing is only available to Library Members. Join now!