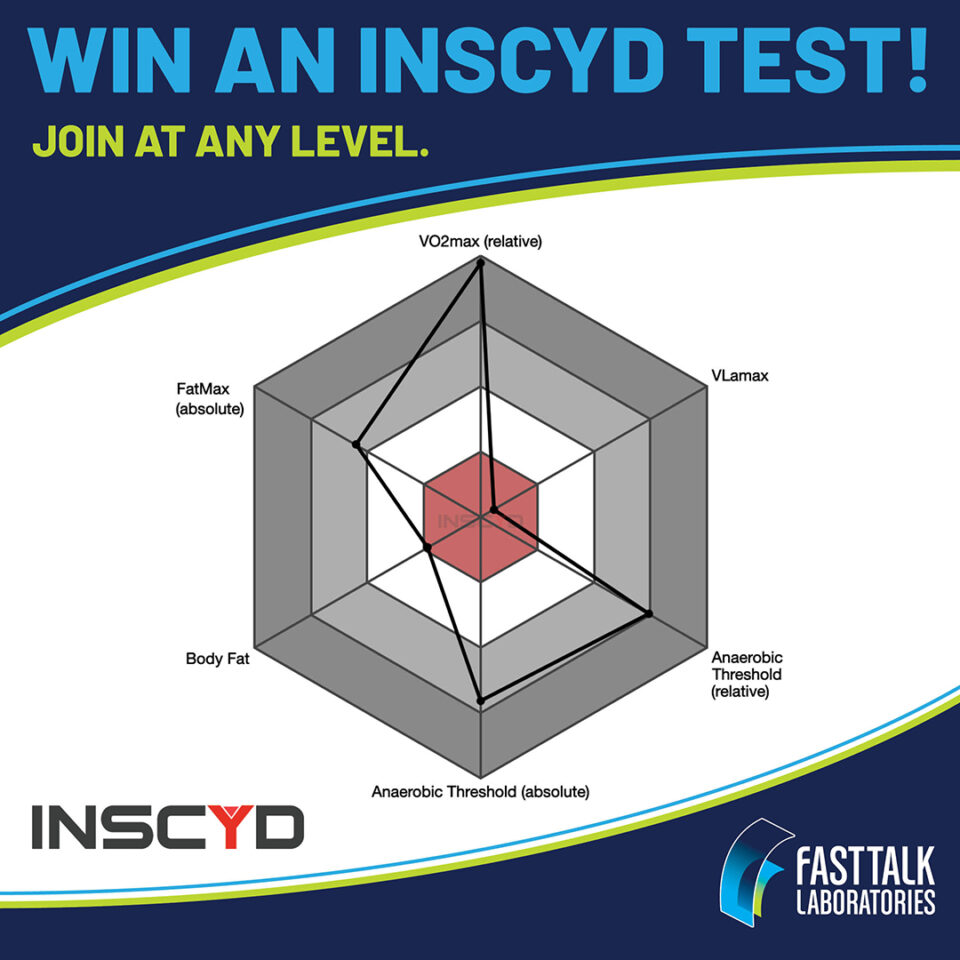 Join by June 30.
Join Fast Talk Labs at any level by June 30 for a chance to win our INSCYD Advanced Test!
INSCYD will reveal your VO2max, VLamax, training zones, anaerobic threshold, FatMax, and CarbMax.
Your results reveal your strengths and weaknesses as an endurance athlete—and how to achieve big gains this season!
TO ENTER: Join Fast Talk Labs at ANY level (including our FREE Listener Member Level) by June 30th.