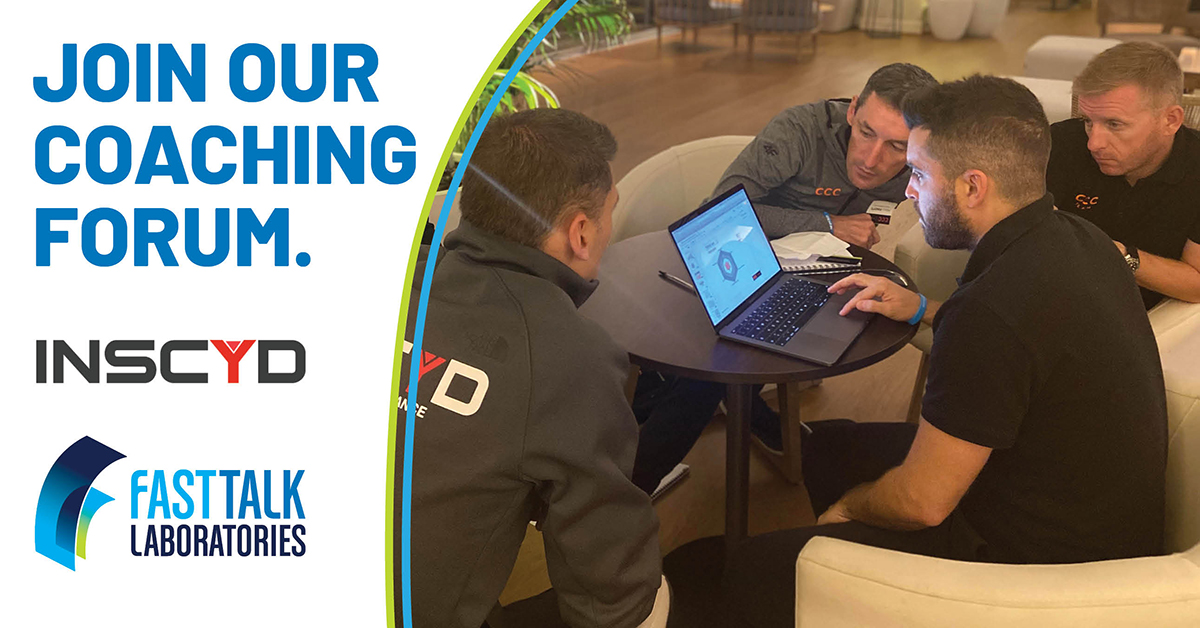 Why We Support Coaches
Coaching is hard! Managing challenging athletes, building your business, growing your knowledge, staying on top of new software—in many ways, being a coach today is both easier and harder than it's ever been.
We know this because we've been there: Coach Trevor Connor and our Head Coach Ryan Kohler have over 30 years of coaching experience, from youth development to national-level athletes and from personal coaching to large-scale online coaching services. We know what works, what doesn't—and what can work if you approach it right.
We're giving back to the coaching community by creating a new support community where you can ask questions, get answers, share experience, and swap ideas.
Our Coaching support services — including our new Coaching Forum — are available to coaches who are currently subscribed to INSCYD, who are certified with a sports federation, or who meet other criteria.
We accept certifications from many organizations including USA Cycling, Cycling Canada, British Cycling, USA Triathlon, British Cycling, Road Runners Club of America, USA Track & Field, etc.
How to Apply for Coaching Support and Coaching Forum Access
Please use the below form to apply for access to Fast Talk Laboratories Coaching support services including our Coaching Forum.
1. Join Fast Talk Laboratories. Library Membership opens access to all our content. Forum Membership grants full access to our Forum, including our new coaches-only Forum. If you are already a member, continue below.
2. Find your current coaching certification from a sports federation or similar certification organization. Use the below form to upload your certification document.
OR
2. If you do not hold a current coaching certification but you are subscribed to INSCYD, type "INSCYD coach" into the field below. We will look up your listing on the INSCYD website to confirm that you have an active subscription.
3. Complete this form! We will review your application within a few days.